Swimming Lessons Singapore: Master the Waves with Swim101
Looking for swimming lessons in Singapore? Explore a variety of classes for all skill levels, led by qualified instructors and top-notch facilities.
Sign Up Now
Introduction to our Swimming Lessons Singapore
Welcome to Swim101, a premier swimming academy in Singapore revered for its excellent coaching methods and student-centred approach. Launched in 2017, we've quickly become Singapore's go-to school for swim enthusiasts of all ages.
Equipped with experienced coaches boasting an average of over 10 years of teaching experience, our mission is simple: helping you elevate your skills, one stroke at a time. Whether you're seeking to gain water confidence or hone professional techniques, Swim101.sg is the definitive place for quality swimming lessons in Singapore.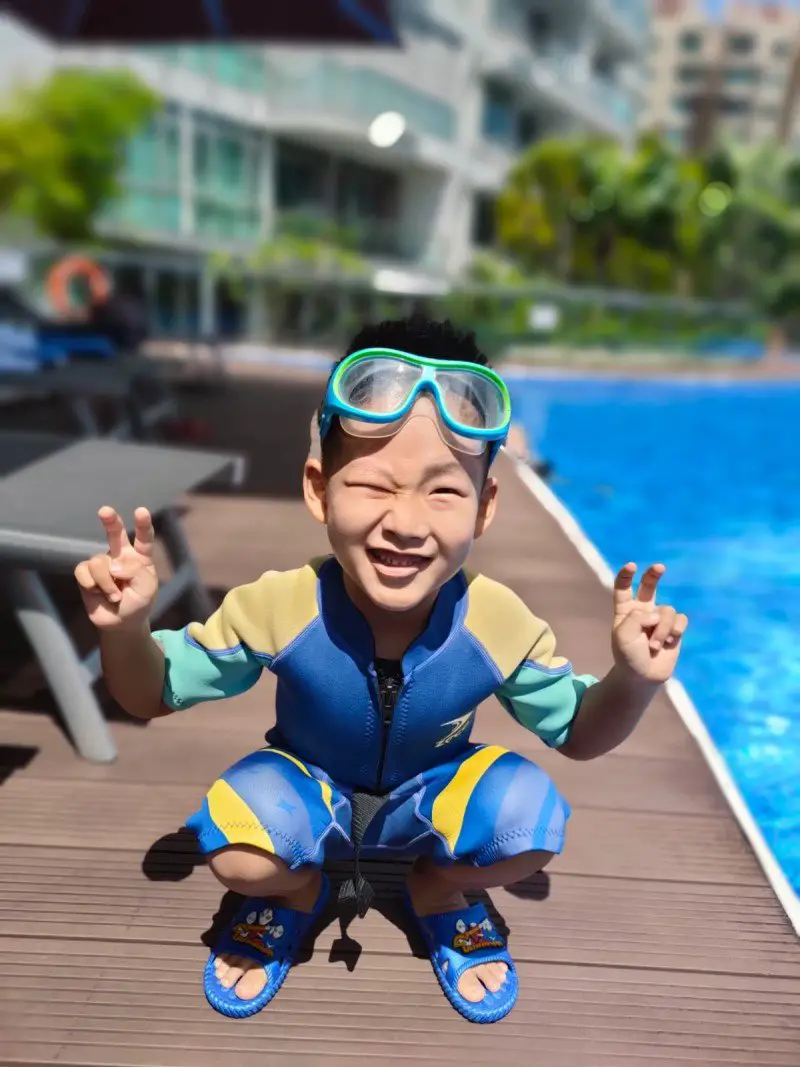 Key Takeaways
Swim101 is a premier swimming academy in Singapore, offering quality swim lessons Singapore for all ages and skill levels.
We provide a comprehensive range of lesson offerings, including infant and toddler, kids and adults, private lessons, competitive training programs, and special needs lessons.
Our swimming lessons for kids Singapore are widely available and cater to both beginners and advanced swimmers.
The benefits of taking up our lessons at Swim101.sg include improved physical fitness, essential water safety skills, enhanced confidence and self-esteem, and effective stress relief for mental wellness.
Choosing Swim101 means you'll be taught by experienced and qualified coaches in small class sizes with individual attention. They offer flexible lesson schedules, safe facilities, and a positive learning environment.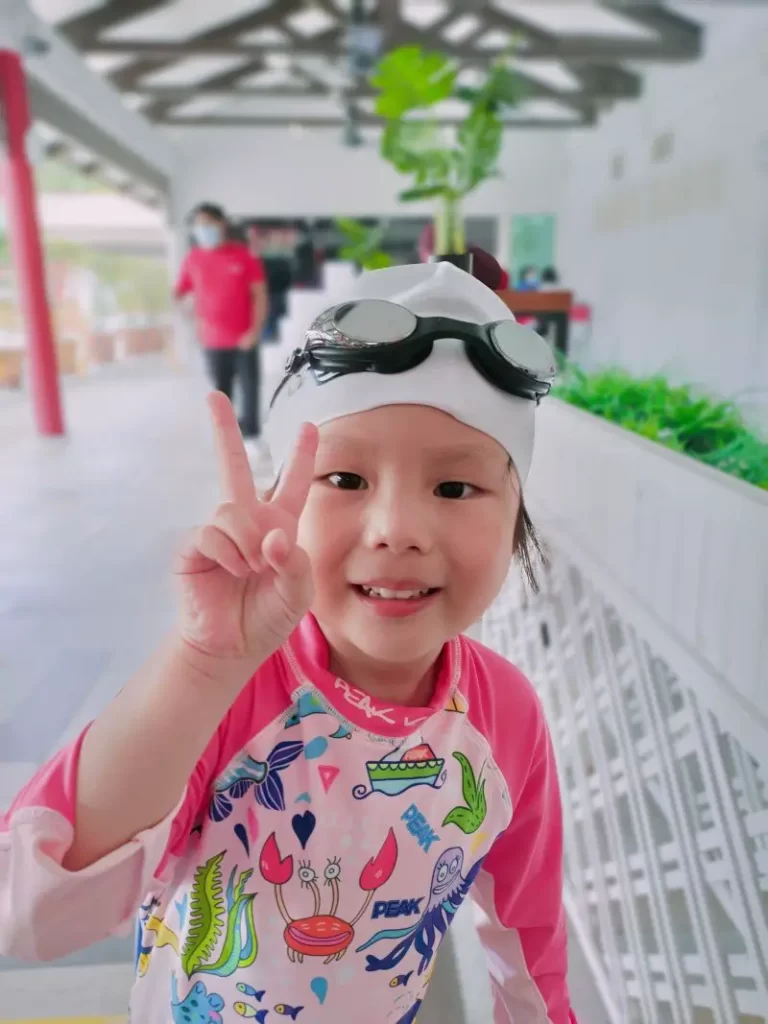 Swim towards your goals with Swim101. Dive in and sign up for our classes today!
Our Swimming Lesson in Singapore Offerings
At Swim101, we offer a comprehensive range of swimming classes Singapore for all ages, ensuring that everyone can learn to swim and enjoy the many benefits of this life-saving skill. Our offerings include infant, toddlers, kids and adults. We also offers private lessons, competitive swimming training, and even special needs lessons.
Whatever your age or level of experience in the water, we have a lesson tailored just for you.
Infant And Toddler Lessons
Introducing your little ones to the water at an early stage is essential, and our Infant and Toddler Lessons are meticulously crafted to make this journey as rewarding as possible. With the most seasoned swimming instructors in Singapore, we emphasise profoundly cultivating a passion for water whilst establishing core swimming skills.
Our accredited tutors utilise fun techniques such as games and toys to underscore lessons in water safety within an amiable environment. Training infants on how to float, paddle with their hands and kick their feet; older toddlers are taught basic stroke techniques during these sessions.
The objective isn't merely learning how to swim but instilling the confidence that contributes significantly towards both the mental and physical development of your cherished young ones!
Swimming Lessons For Kids
Teaching your child to navigate the water confidently is no small task. At Swim101.sg, we provide our kids class are designed to make this process both fun and effective. Our experienced instructors guide children through an adventurous swim journey, introducing them to basic strokes and fostering their love for the water.
Our classes are conducted in a safe environment which provides our young swimmers with reassuring comfort as they pick up new skills. Whether it's private lessons at your condominium pool or group classes at public swimming complexes across Singapore, we guarantee swift improvement in every child's abilities.
Learning how to swim can transform into a lifelong passion – let us embark on this wonderful adventure together with our kids swimming lessons Singapore!
Swimming Lessons For Adults
Navigating the water with confidence is not just a skill for youngsters. At Swim101 Singapore swimming schools, we believe it's never too late to learn this invaluable life skill. Our classes for adults are tailor-made to cater to both beginners and those who want to pick up where they left off in their swimming journey.
We have highly experienced instructors that are certified, ensuring each stroke you take brings you closer to your goals – whether aiming for physical fitness or mastering advanced swimming strokes.
Held either at public swimming complexes or private pools based on your preferences, our adult swim classes offer an engaging environment conducive to learning and enjoyment. Furthermore, safety remains paramount as we follow strict protocols guaranteeing a safe and clean surroundings during all our sessions.
Private Swimming Lessons Singapore
If you prefer one-on-one instruction or have specific goals in mind, our private lessons are perfect for you. Our experienced and qualified coaches will work closely with you to customize the lessons according to your needs and abilities.
Whether you're a beginner looking to build water confidence or an advanced swimmer aiming to improve your technique, our private classes cater to all skill levels. With flexible lesson schedules, safe and clean facilities, and a positive learning environment, we ensure that every session is tailored to help you achieve your swimming goals effectively.
Dive into the pool with us and experience the benefits of personalized instruction at Swim101!
Competitive Swimming Training
At Swim101, we provide specialized training for ambitious swimmers who are eager to progress their abilities. Our team of highly qualified coaches have extensive experience and is committed to guiding athletes in developing their technique, speed, stamina, and mental focus within a supportive and motivating setting.
With small class sizes, each swimmer receives individual attention enabling them to refine their strokes and enhance overall performance. Whether you aspire to compete professionally or simply want to improve your swimming skills, our tailored competitive training programs will assist you in reaching your goals.
Join us today and unlock your full potential in the water!
Special Needs Lessons
At Swim101, we strongly believe that everyone deserves the opportunity to learn how to swim, regardless of their abilities. That's why we offer special lessons for individuals with special needs in Singapore.
Our team of experienced and qualified coaches are specially trained to work with people who have different physical or cognitive challenges, tailoring our lessons to meet their specific requirements.
Our classes for individuals with special needs focus on creating a safe and supportive environment where they can build water confidence, improve motor skills, and enhance overall well-being.
We recognize that each person is unique, so our instructors take the time to understand their strengths and limitations, adapting teaching methods accordingly.
With our patient and compassionate approach, we aim to foster a love for swimming while promoting independence and self-confidence. Whether your child has autism spectrum disorder or any other special needs condition, our dedicated team of instructors will provide personalized instruction based on your preferences.
Don't just float through life, swim! Enrol in Swim101 and start your aquatic adventure today
Benefits Of Effective Swimming Classes in Singapore
Swimming lesson offer numerous benefits, such as improved physical fitness, essential water safety skills, enhanced confidence and self-esteem, and effective stress relief for mental wellness.
As a swimming school in Singapore, we understand the importance of physical fitness and health through our lessons. Swimming is a complete exercise that offers numerous health and fitness benefits for individuals of all ages.
It engages multiple muscle groups, providing an excellent cardiovascular workout while building strength, endurance, and flexibility. Regular swimming sessions can improve lung capacity and respiratory function.
Additionally, it aids in weight management as it burns calories without putting stress on the joints. Swimming also promotes better coordination and balance due to its rhythmic movements in the water.
Our lessons at Swim101 focus on teaching you how to swim and instil important water safety and survival skills. Our experienced swimming coaches in Singapore prioritise the development of these crucial abilities alongside stroke techniques.
We believe that everyone should feel confident and safe in the water, whether it's at a public pool, private pool or swimming complex. With our certified instructors' guidance, you will learn essential skills like treading water, floating and basic rescue techniques.
Join us today to acquire the necessary knowledge for a lifetime of enjoyable and safe swimming experiences!
At Swim101, we believe that swimming not only offer physical benefits but also have a significant impact on confidence and self-esteem. Learning to swim and mastering different strokes can boost a child's confidence as they see their progress in the water.
It provides them with a sense of accomplishment and pride in their abilities.
Swimming also helps build self-esteem by pushing individuals to overcome fears and surpass their boundaries. As students enhance their swimming skills, they become more confident in handling new challenges both in and out of the water.
Our experienced coaches at Swim101 understand the importance of cultivating a positive learning environment where every student feels supported and encouraged. We strive to create an atmosphere that celebrates individual achievements and promotes personal growth, helping our students develop confidence in swimming and all aspects of life.
Swimming is not just beneficial for physical health, but it also provides significant stress relief and promotes mental wellness. Immersing oneself in water can instantly create a sense of calmness and relaxation.
The rhythmic movements involved in swimming have been proven to release endorphins, which are natural mood-boosting chemicals in the brain. Swimming helps reduce anxiety and tension, allowing individuals to unwind and let go of everyday stresses.
In addition, the peaceful environment of the pool coupled with the repetitive nature of swimming can act as a form of meditation, promoting mindfulness and enhancing mental clarity. Whether you're looking for a break from the hectic pace of life or seeking solace in a tranquil setting,  Swim101 provide an ideal opportunity for stress relief and overall mental well-being.
Why Choose to Learn to Swim with Our Swimming School Singapore
Choose Swim101 for your swimming lesson Singapore because our experienced and qualified coaches provide individual attention in small class sizes, offering flexible lesson schedules, safe and clean facilities, and a positive and supportive learning environment.
Let us guide you on your swimming journey!
Group Swimming Class provide a social environment where students can learn from each other and develop their skills together.

This setting often makes learning more fun and engaging, as students can participate in group activities and games.

It is usually conducted at the public swimming pool. It also fosters a sense of competition, which can motivate students to improve.

Group lessons are usually more affordable and are a great option for beginners learning basic skills and for those who thrive in a social setting.

Private class offer personalized instruction tailored to the individual's needs and pace.

The instructor can focus entirely on the student, providing immediate feedback and customized training plans.

This one-on-one attention often leads to faster progress, as lessons can be adjusted based on the student's strengths, weaknesses, and goals.

Private lessons are ideal for those who prefer individual attention, for advanced swimmers looking to refine their technique, or for those with specific needs or fears.

Experienced And Qualified Swimming Instructors and Coaches

At Swim101, we are proud of our team of skilled and accredited instructors. With an average coaching experience of over 10 years, our coaches are experts in their field.

They possess a comprehensive understanding of swimming techniques and are committed to providing top-notch instruction to each student.

Our coaches excel not only in teaching swimming skills but also in cultivating a positive and encouraging learning atmosphere.

Whether you're starting as a beginner or seeking to enhance your strokes, you can have faith that our experienced instructors will guide you on your swimming journey with proficiency and enthusiasm.

Small Class Sizes For Individual Attention

At Swim101, we are committed to delivering the finest learning experience for every student.

That is why we maintain small class sizes to ensure individual attention and personalized instruction.

By limiting the number of students in each class, our skilled swimming coaches can concentrate on each swimmer's specific requirements and abilities.

This enables us to customize our teaching methods and offer detailed feedback to help them enhance their technique and gain confidence in the water.

Whether you are a novice or seeking to refine your skills, our small class sizes guarantee that you will receive the attention you deserve throughout your swimming journey with us.

Flexible Lesson Schedules

At Swim101, we understand that everyone has different schedules and commitments. That's why we offer flexible lesson schedules for our swimming classes in Singapore.

Whether you're a busy professional, a student with limited free time, or a parent juggling multiple responsibilities, we have options to suit your needs.

Our lessons are available throughout the week, including weekends and evenings, so you can find a time that works best for you.

With our flexible scheduling, you don't have to worry about missing out on learning how to swim or improving your swimming skills.

Join us at Swim101 and let's find a lesson schedule that fits perfectly into your routine!

Safety in Singapore Swimming Classes: Our Utmost Priority

At Swim101, we underscore the paramount importance of safety during our lessons.

We comprehend that a secure environment is a fundamental prerequisite for a distraction-free and productive learning experience.

Our dedicated team is unwavering in its commitment to ensuring a safe and conducive space for the refinement of your swimming skills.

We steadfastly maintain that a secure environment bolsters your confidence in the water, thereby enabling you to concentrate solely on your lessons, devoid of any extraneous concerns.

Positive And Supportive Learning Environment

At Swim101, we firmly believe in fostering a positive and encouraging learning environment for all our students.

We understand that learning to swim can be both exhilarating and challenging, which is why our team of experienced and qualified coaches are committed to providing a nurturing atmosphere where everyone feels at ease and motivated.

Whether you're just starting out or hoping to enhance your swimming abilities, our small class sizes guarantee individual attention and personalized guidance for each student.

We cultivate camaraderie among our swimmers, urging them to support one another as they progress on their aquatic journey.

So don't hesitate to join us at Swim101, where you'll discover the perfect combination of expert coaching and a welcoming community that will help you accomplish your swimming aspirations.
Contact UsReady to dive into the world of swimming? Swim101 is here to make a splash in your swimming journey. With experienced coaches, flexible schedules, and a safe learning environment, we are committed to providing the best swimming lessons for all ages.Take the plunge and contact us today to book a trial lesson!
Frequently Asked Questions
What is Swim101?
Swim101 is the #1 swim schools Singapore for professional swimming lessons.
Our Singapore swimming schools offer a variety of swimming classes for both kids and adults at different swimming complexes and pools across Singapore.
How can I learn swimming at Swim101?
At Swim101, you can learn swimming Singapore through our comprehensive swim classes conducted by certified swimming coaches.
Whether you are a beginner or an advanced swimmer, we have classes suitable for all skill levels.
Where are the swim classes conducted?
Our Singapore swimming lessons are conducted at various swimming complexes and pools.
We have partnerships with multiple locations to ensure convenience and accessibility for our students.
Are the instructors at Swim101 certified?
Yes, all our swimming instructors are certified and experienced in swim school Singapore.
They have undergone rigorous training and possess the necessary qualifications to teach Singapore swimming classes.
Is Swim101 a swim school or a swimming academy?
Swim101 is both a swim school and a swimming academy.
We offer a wide range of swim programs and lessons for individuals of all ages and skill levels.
Can my child learn swimming at Swim101?
Absolutely! We have kids swimming classes specially designed for children.
Our certified swimming coaches provide a safe and enjoyable learning environment for your child.
Can I book a trial swimming lesson?
Yes, you can book a trial swimming lesson at Swim101.sg.
It allows you or your child to experience our swim classes before committing to a full course.
Does Swim101 offer private lessons?
Yes, we offer private swimming lessons for individuals who prefer one-on-one instruction.
Our qualified private swimming instructors will tailor the lessons according to your specific needs.
What are the flagship classes at Swim101?
Our flagship classes are at Bishan and Delta swimming complex.
We had specially curated swimming programs that cater to different skill levels and goals.
They are led by our team of professional swimming instructors.
Why should I choose Swim101 for swimming lessons in Singapore?
Swim101 is committed to providing high-quality Singapore swim classes taught by certified instructors.
We have a diverse team of swimming instructors who are passionate about swimming and ensuring your swimming experience is enjoyable and safe.
We provide various swimming classes Singapore.